Campus Rec News
New Group Fitness & F45 Schedules Begin September 18
Check out our Fall Group Fitness Schedule now which begins Monday, September 18th. Get your spot early, register in the FSU Rec app 25 hours prior to the class time. And, F45 classes are available with our premium group fitness package. There are five free classes available each week for non-members. See the F45 Schedule for details.
Sign Up Now for Fall Intramural Sports, Outdoor Pursuits Trips
Intramural Sports kicks off the fall semester with 8 sports offerings in September. Register now through Wednesday, September 20th for our fall canoe battleship event: Join the battle in the Leach Center Pool as teams of 4 people in a single canoe try to dump water into other team's canoes to sink those battleships (see this classic FSU IM Battleship video for a look at how it works). And, prepare now for 7-on-7 flag football, registration opens Wednesday, September 27th. Start recruiting now for your team! Learn more on our Intramural Sports page including our registration guide and tips to be an IM team captain.
Explore the outdoors with Outdoor Pursuits this fall! Registration for our September and October adventure trips is in progress. We'll be hiking, paddling, camping, and climbing our way across the Southeast and we want you to join us. Visit campusrec.fsu.edu/op for more information on all our fall offerings including trip days and times and any trip fees. Our late semester trips will open Tuesday, October 3rd at 10 a.m.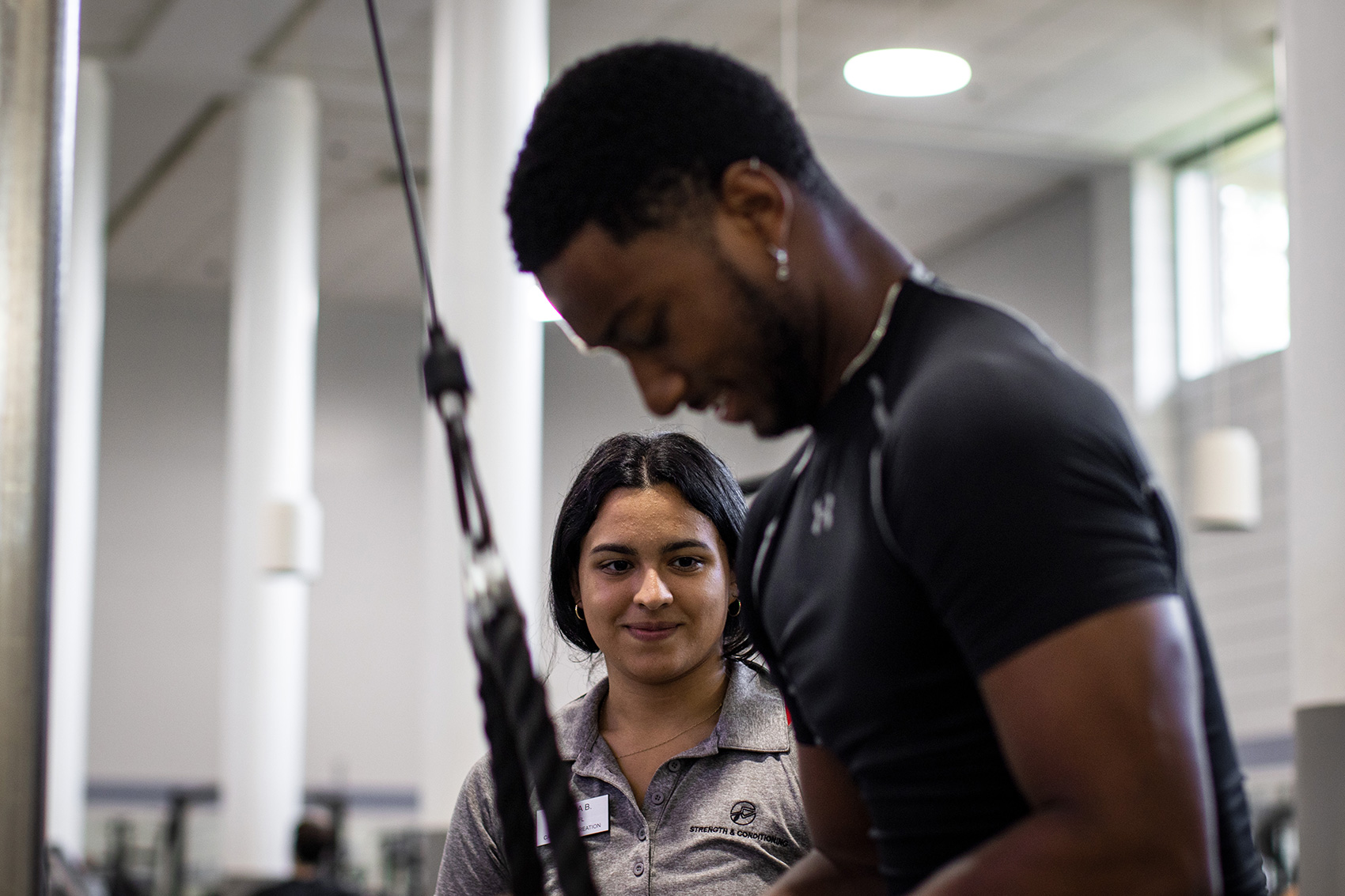 Fitness
Finding your favorite way to move is essential to your college success. It's more than breaking a sweat – exercise helps you sleep better, lowers stress levels, and increases focus. Hit the gym on your own, get a personal trainer, workout with friends in a small group, join a fitness class, take a swim, or relax in the spa. There's something for every interest and ability in Campus Rec!
Dr. Bobby E. Leach Student Recreation Center

Fitness & Movement Clinic

Group Exercise & Personal Training

Indoor Pool, Spa, Sauna, & Steam Rooms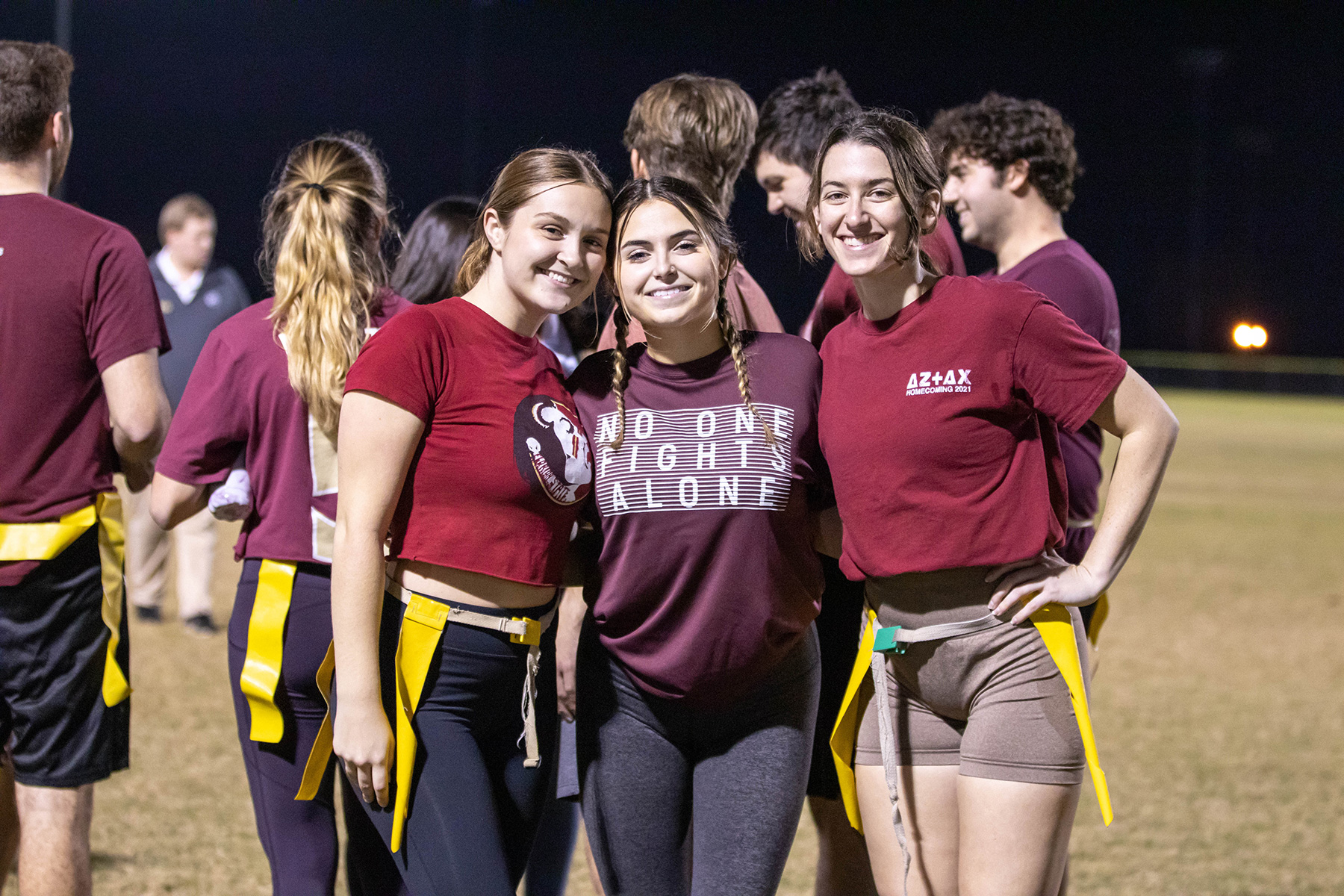 Sports
Play to win, play for fun, play year-round. Whether you've never played before, or you want to continue with your favorite sport, we have opportunities to get involved. Our two sport programs, Intramural Sports and Sport Clubs, offer different experiences and sport offerings. Or, just join a pick-up game at one of our four outdoor sports facilities.
Athletic Training Services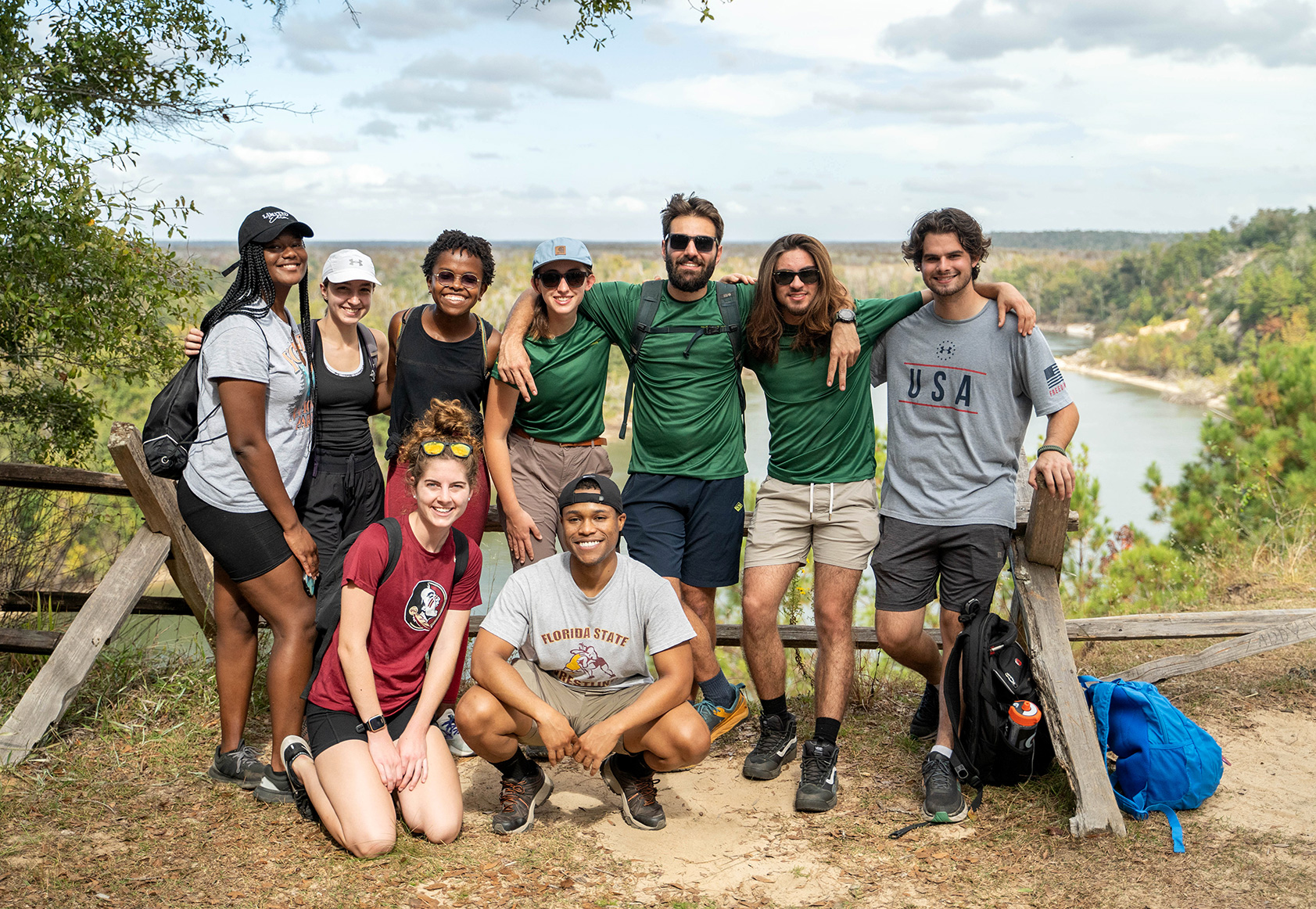 Outdoor Adventures
Our Outdoor Recreation programs create unique experiences on-campus, at the Rez, and all across the southeast. Whether you complete a Challenge team building course, kayak on Lake Bradford, or take a trip with Outdoor Pursuits; each experience is built to develop new skills, enhance your appreciation of the wilderness, adapt to new and challenging situations, and build lifelong relationships.
The Rez: FSU's Lakefront Park & Retreat Center

FSU Challenge Team Building Program

Camp Flastacowo Summer Youth Camp