Campus Rec News
Welcome Back! Early Summer Hours in Effect at Rec Facilities
We're back and ready to welcome you to our Campus Rec facilities in the Summer A term. The Leach Center will be open from 6 a.m. to 8 p.m. Monday through Friday and 10 a.m. until 6 p.m. on the weekends. Note the Leach Center pool and spa areas are open only 11 a.m. until 2 p.m. daily throughout the summer. The Leach Pool reopens on Monday, May 22nd as the water rewarms this week following the University steam outage last week. The Fitness & Movement Clinic (FMC) is closed for the summer, open only for registered participants of F45 classes.
The Rez Lakefront Park will be open 11 a.m. to 6 p.m. on Friday through Sunday, now through June 4, before opening with daily hours June 5. Our outdoor sports facilities will operate from sunrise to sunset, weather permitting, starting Monday, May 15th.
Taking the Summer Off? Get a Continuing Student Membership
Still in Tallahassee, not yet graduated and not taking summer classes? To use Campus Rec facilities or play IM sports while you are not enrolled, you'll need to purchase a Continuing Student Membership, available for $30 per six-weeks ($60 for all summer). Purchase your membership now at the Leach Center during normal hours.
Join a F45 or Group Fitness Class!
Check out our many F45 and Group Fitness classes offered Mondays through Fridays. F45 takes place at the Fitness & Movement Clinic (FMC) and Group Fitness classes including Spinning, Yoga, Barre, and Pilates are available at the Leach Center. Registration opens 25 hours prior to class start time. Check out the schedule and register today!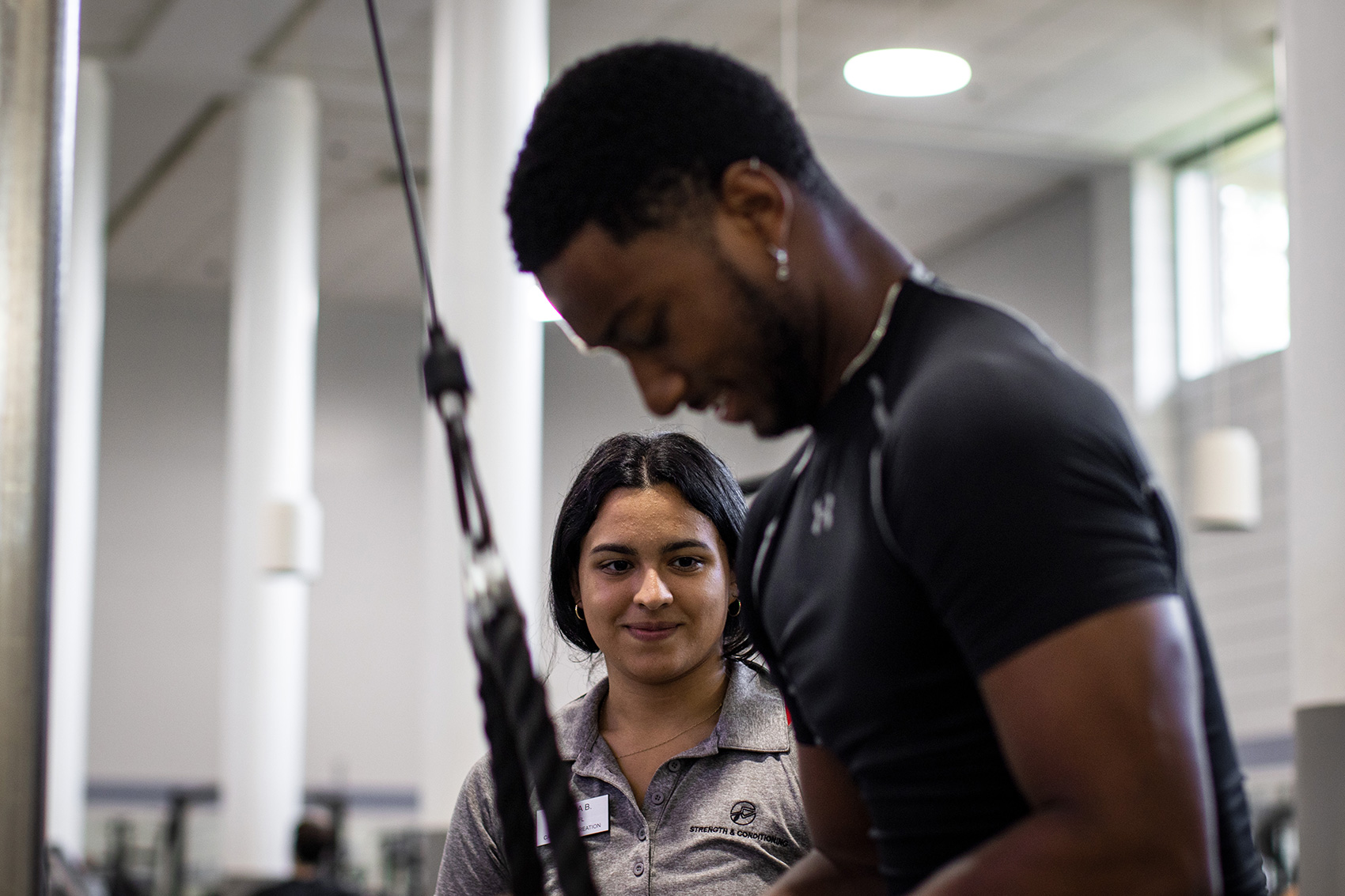 Fitness
Finding your favorite way to move is essential to your college success. It's more than breaking a sweat – exercise helps you sleep better, lowers stress levels, and increases focus. Hit the gym on your own, get a personal trainer, workout with friends in a small group, join a fitness class, take a swim, or relax in the spa. There's something for every interest and ability in Campus Rec!
Dr. Bobby E. Leach Student Recreation Center

Fitness & Movement Clinic

Group Exercise & Personal Training

Indoor Pool, Spa, Sauna, & Steam Rooms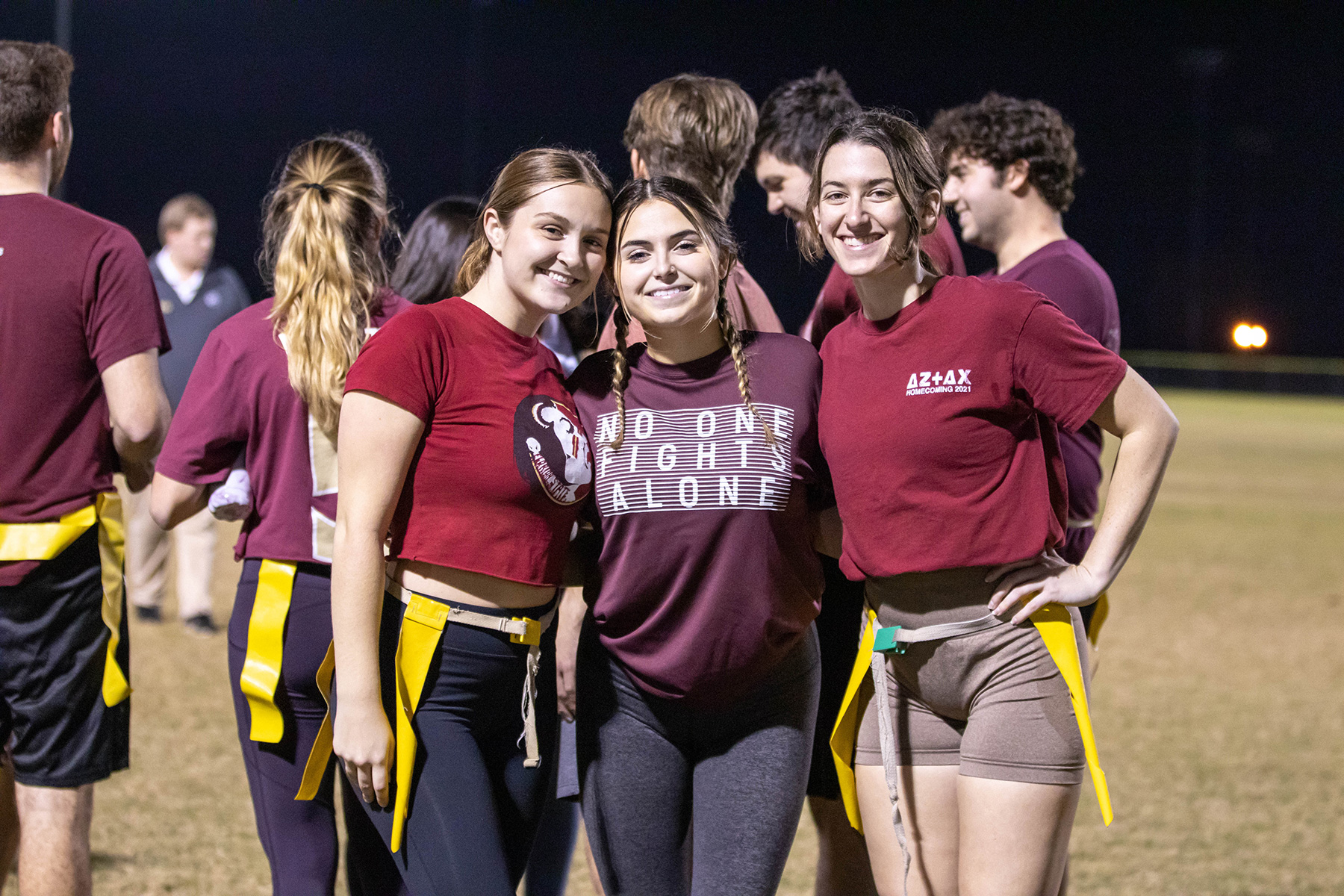 Sports
Play to win, play for fun, play year-round. Whether you've never played before, or you want to continue with your favorite sport, we have opportunities to get involved. Our two sport programs, Intramural Sports and Sport Clubs, offer different experiences and sport offerings. Or, just join a pick-up game at one of our four outdoor sports facilities.
Athletic Training Services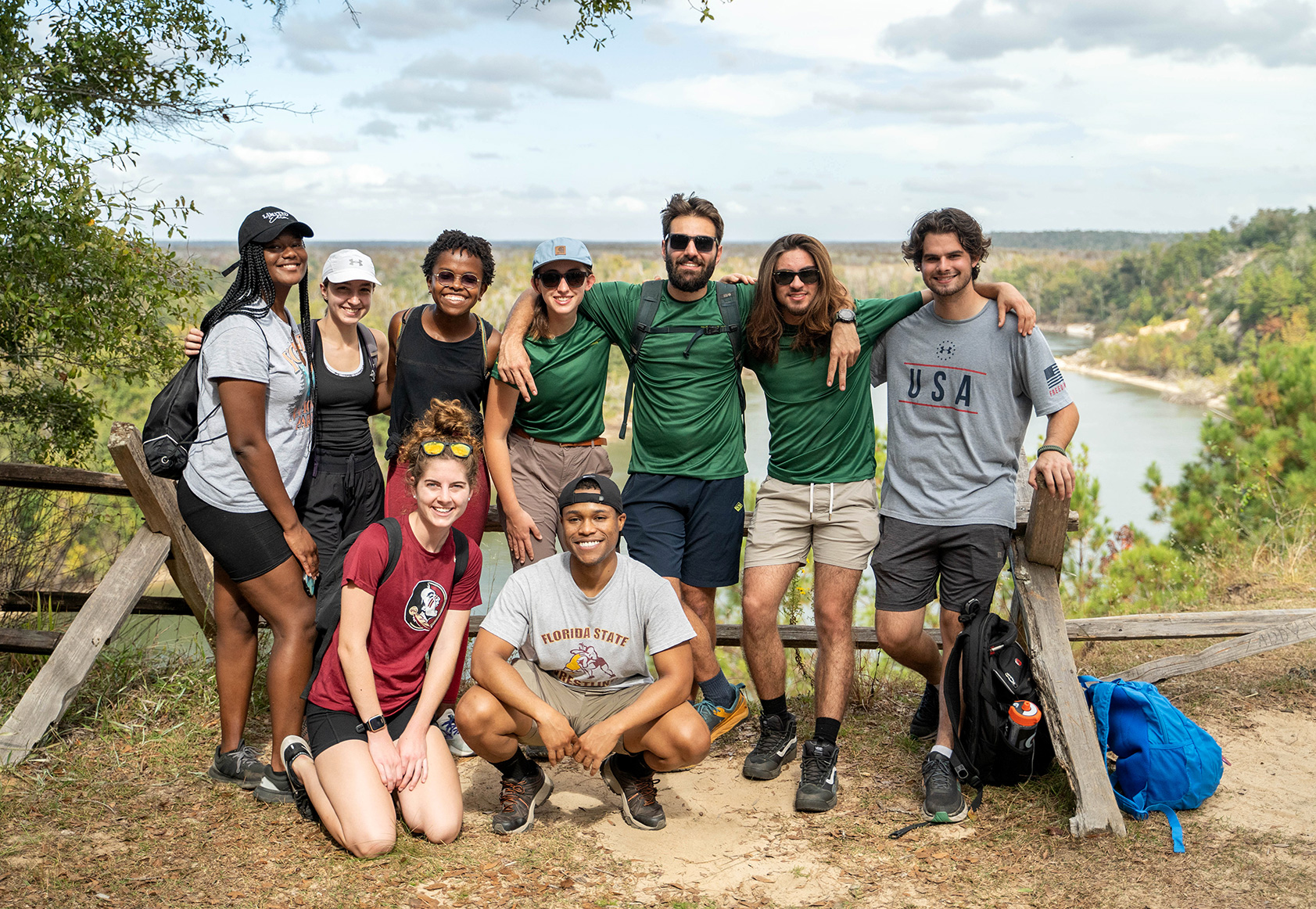 Outdoor Adventures
Our Outdoor Recreation programs create unique experiences on-campus, at the Rez, and all across the southeast. Whether you complete a Challenge team building course, kayak on Lake Bradford, or take a trip with Outdoor Pursuits; each experience is built to develop new skills, enhance your appreciation of the wilderness, adapt to new and challenging situations, and build lifelong relationships.
The Rez: FSU's Lakefront Park & Retreat Center

FSU Challenge Team Building Program

Camp Flastacowo Summer Youth Camp