Want to learn to swim or improve your skills? Aquatics has swim lessons for FSU students, staff, and community adults. View information and upcoming sessions below!
Registration for Spring 2024 Adult Swim Lessons Opens Tuesday, January 9, 2024 at 10 a.m.
Adult Swim Lessons
The Aquatics Department offers numerous classes each year for adults to learn to swim. Certified American Red Cross instructors teach all swimming classes. Enrollment for classes is limited in order to maintain quality instruction and an optimal teaching environment. Registration is on a first-come, first-served basis.
We understand your fear and apprehension around water is very real. Our beginner lessons can help students and adults overcome their fear of the water and learn the basic skills to achieve a minimum level of water competency and comfort.
These lessons help participants gain basic aquatic skills and teach them basic swimming strokes. These lessons teach skills and concepts needed to stay safe in and around water and to help yourself or others in an aquatic emergency.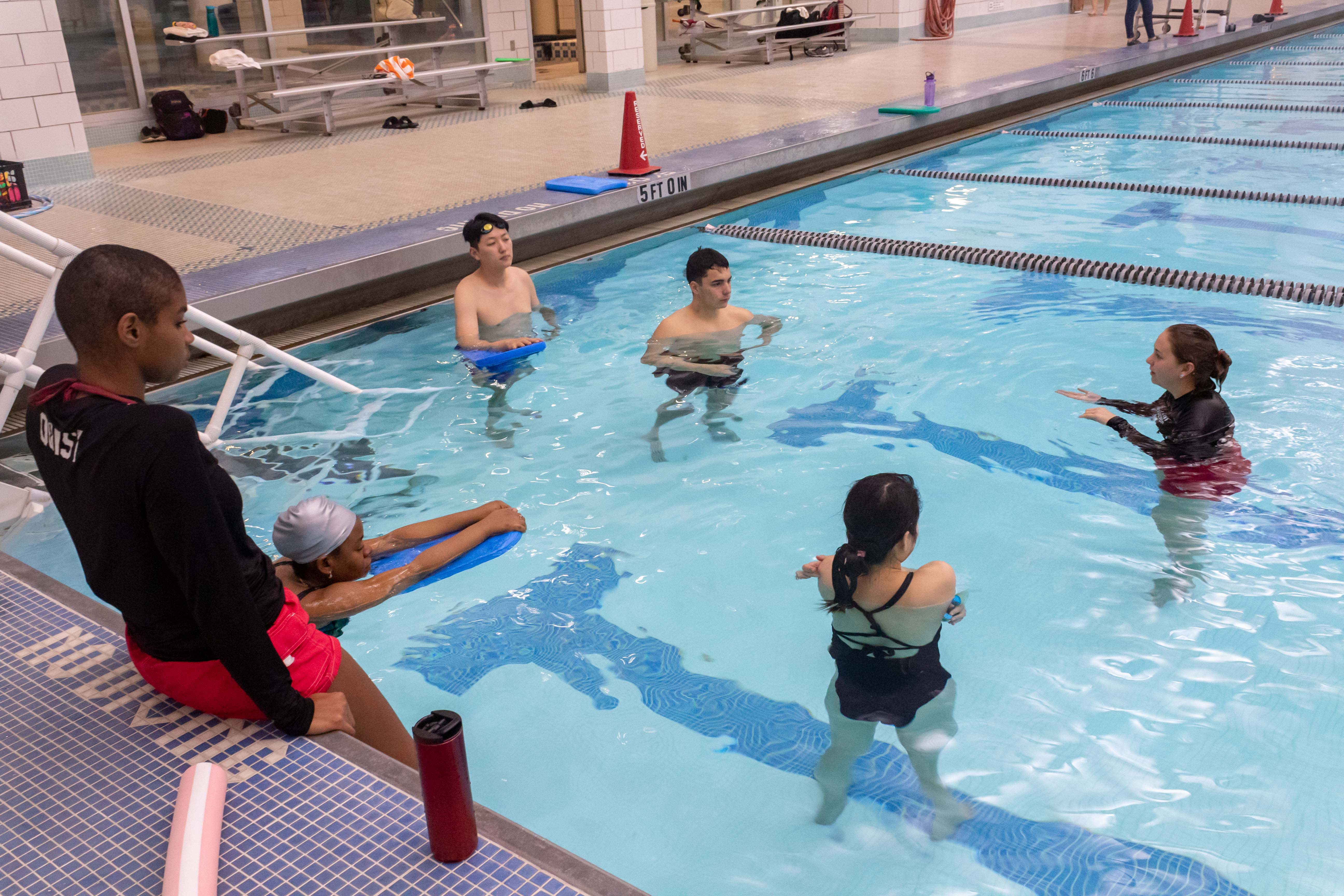 Class Registration
Class Schedule
Spring 2024
Session A | Tuesdays & Thursdays beginning February 13, 2024 and ending February 29, 2024 from 7:00 a.m. until 7:45 a.m.
Session B | Mondays & Wednesdays beginning March 25, 2024 and ending April 10, 2024 from 6:00 p.m. until 6:45 p.m.
Class Rates